When being cooked, various kinds of food can very well just be thrown into one pot – but not in cold storage or during transport. Efforts toward greater energy efficiency as well as increasingly strict hygiene regulations demand discerning and individual planning of cooling and freezing engineering. With equipment of GEA Refrigeration Technologies, effective maintenance of the cooling chain is a matter of no great difficulty.
Every single area of the industrial branch of food cold stores and distribution poses its specific requirements for effective temperature control. Depending on the application, experts at GEA Refrigeration Technologies provide the right temperature - cool or ice-cold, and exact to one degree if necessary.
The modern market demands reasonably priced and reliable storage facilities in cold stores, purely focused on volume. GRADE Refrigeration does not only supply engineering and control but also licenses, service and monitoring.
Big supermarket chains make use of enormous distribution centers (DC's) for the storage and transfer of bulk and general goods. Cooling and freezing sections usually form an integrated part of these centers.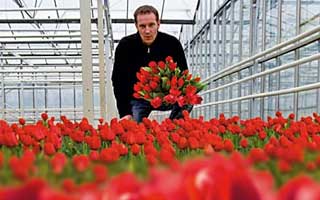 The increasing scale of this sector is continually imposing ever higher conditions when it comes to quality management. Our ornamental plant growers are confronted with both the requirement for refrigeration and for relative humidity.